Courses and Workshops
Consultations
We all share a common desire to enhance our relationship with our environment. Our Clients range from homeowners to large commercial and residential developers. We use classical and functional methods in our audit and analysis.
Contact us: info@arqitektur.com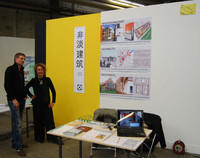 At your service - Feng Shui Architects
Tilman Weiland, Gyda Andersand Howard Choy
from our team of experts.
Property Development at Weissensee Berlin
Our new office for arqitektur and new school for ECOFS is a part of a commerce/residential development being carried out in Berlin, by clinking on the image below of the existing building being redeveloped you can download a pfd file of the feng shui report we have done for the project and some preliminary sketches of initial planning. In our consultation work we used the San Cai Methodology for feng shui analysis and design, which is a result of over 30 years of research and working at the coal-face of feng shui architecture.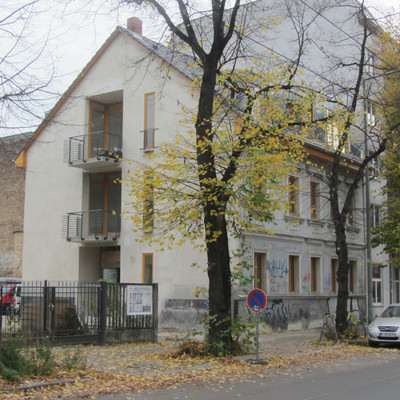 Building Exhibition in Ufer Hallen Hall, Berlin 2009
Showing a presentation board of some of our Feng Shui consultation and architectural works for residential and commercial projects. The Chinese characters "Feidan Jianzhu" - "architecture that is simple, elegant and not too bland", expressed our attitude to what modern Feng Shui architecture should be.