Courses and Workshops
Germany
SPECIAL NOTICE: DUE TO THE CONSTRUCTION OF OUR NEW OFFICE AND SCHOOL AT WEISSENSEE BERLIN BEING DELAYED FOR AN EXTRA MONTH, THE ADVANCE FLYING STAR WORKSHOP SCHEDULE FOR SEPTEMBER WILL BE PUT BACK TO NOVEMBER 15 -18, 2013 AND THE XUANKONG DAGUA COURSE SCHEDULED FOR NOVEMBER TO TAKE PLACE IN THE NEW YEAR. OUR APOLOGY FOR THE LAST MINUTE CHANGES IN THE TEACHING SCHEDULES.
Liebe Fengshui Interessierte und Freunde,
Auf Grund der Bauarbeiten an unserem neuen Büro bieten wir in diesem Jahr nur zwei Seminare in Berlin an.
Umso mehr freuen uns endlich diese nunmehr ankündigen zu können. Sie finden in unseren neuen Räumen in der Langhansstr.66 in 13086 BERLIN statt:
Wir werden zwei LiQi Methoden: Xuankong Feixing und Xuankong Dagua vom 13.-16 September und vom 08.-11. November 2013 unterrichten.
Wir freuen uns darauf, Euch zahlreich in den neuen, von uns geplanten und umgebauten Räumlichkeiten in Berlin- Weißensee begrüßen zu können.
Sie können einen einzelnen Programm finden Sie
HIER
Anmeldeformular für September
HIER
Anmeldeformular für Novemebr
HIER
Gyda Anders
arqitektur|anders
0049/30/28385855
www.arqitektur.com
Teaching program for 2013
Due to the construction of our new architectural office and a new school for the European College of Feng Shui (ECOFS), we can only schedule two teaching program for the year 2013 during the later part of the year, when the building is fully functional. We apologize for the in-convenience and we look forward to seeing you in our new home in Spitz-Weisensee, Berlin!
13-16 September 2013
Advanced Flying Star
This 4-days course will start with a summary and an overview of the four basic patterns and the ten arrangements of the Flying Stars charts, including new materials on the concept of "Shou Shan Chu Sha" (Receive Mountain and put up with Sha) on how to integrate the Star qi (Xingqi) with the Form qi (Xingqi).
It is assumed that the potential participants of this Master Course has completed some basic trainings in Flying Stars and know how to construct a normal and a substituted star chart, as well as how to determine the directionality and the "Heaven's Heart" of a chart.
The course is organized in 5 parts:
Part I: An overview mentioned above.
Part II: Star chart analysis.
2.1 Strategy for star chart analysis.
2.2 Methodology for star chart analysis.
2.3 Details for star chart analysis, including how to analyze and give judgments to the nine stars with Wuxing principles.
2.4 The theory and practice behind the "jiehua" cures.
2.5 Sample case studies from the old masters.
Part III: Master Luo Shi-Pang's advance methods on how to assess the influence of the external qi onto the internal qi field of a star chart. This is new material available for the first time.
3.1 Naqi and Naqi openings.
3.2 How to calculate and assess the influence of external time qi and form qi onto the internal qi field of a star chart.
2.3 Sample case studies from the old masters using this methodology.
Part IV: San Yuan Xuan Kong Feixing Water Methods.
4.1 Master Shen's Water Method.
4.2 The "Reversal" Water Method.
4.3 The "City Door" (Cheng Men) Water Method.
4.4 The "Seven Stars Robbery" Water Method.
Part V: Practical Work Samples and Case Studies from the Masters: Participants can bring in their own work samples for detail discussions at a real case study of a reasonable level of complexity, so the participants will gain a first hand knowledge on how a working consultant would use Flying Stars in practice. Also we will present some case studies from the past masters to show how traditional Feng Shui works in practice.
If you already have a good grasp of the Flying Stars and are looking for the "finishing touch" with a practicing Feng Shui Architect, then this is a perfect course for you. Students from different schools are all welcome! A full set of Unit IV Flying Stars course notes will be provided for each of the participants in a pdf file. If you have a case to look at please bring as much information as possible to the workshop on the first day, apart from floor plans and site plans please bring in photos as well so we can have a good appreciation of the situation at hand.
15 - 18 November 2013
The theory and practice of Xuan Kong Da Gua Feng Shui and Xuan Kong Da Gua Date Selections.
In China there were six Xuan Kong schools during the late Qing and early Republic era but nowadays only two Xuan Kong schools survived, one is the more popular and more well-known Xuan Kong Feixing (Flying Stars) School and the other is the less well-known and less popular Xuan Kong Da Gua (XKDG) system.
Da Gua stands for the 64 Hexagrams and the core of this system is based not on flying the stars but on using the Early Heaven Trigrams with the Luoshu numbers as applied to the Hexagrams to assess the Ji-Xiong (auspicious and harmfulness) of a situation, using the Coming Dragon, the Going Water, the Sitting and the Facing of a site as references.
In this advanced course we not only will teach you the basics of XKDG Feng Shui system but also the XKDG Date Selection methods to find an auspicious date for any undertakings.
In XKDG and XKDG Date Selections, each of the 64 Hexagrams has an "Element Number" and "Period Number". You will find them on the rings of our San Yuan Bazhai Luopan compass, which you will get a chance to purchase at a discounted price in the workshop. These rings are very important and are the "keys" to unlock the secrets XKDG Feng Shui and XKDG Date Selections.
It is an unique chance for you to cover two important techniques in one Advance Course, but you will need to have a basic knowledge of how to recognize the Chinese characters for the 10 Heavenly Stems and the 12 Earthly Branches, as well as some of the fundamental concepts used in Feng Shui, like the Hetu, the Luoshu, Early and Later Heaven Trigrams and the construction of the 64 Hexagrams.
Before coming to his advanced course, you are required to learn to recognize and be able to write the 10 Heavenly Stems and the 12 Earthly Branches show below as well as the 8 Trigrams characters.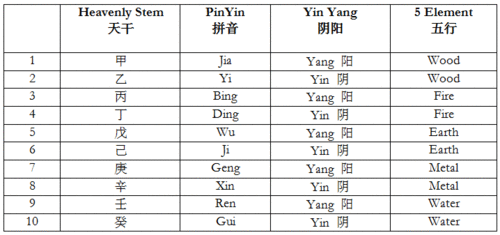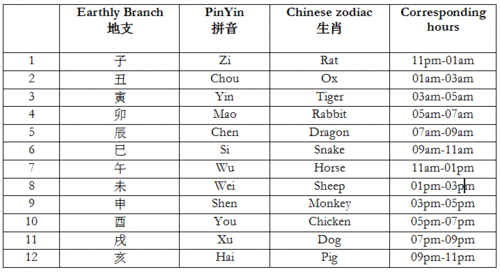 ECOFS MASTER COURSE November/ December 2012(engl.)
ECOFS MEISTERKURS November/Dezember 2012(dt.)